Tsubaki Titan Chain
BS/DIN Tsubaki Titan Chain
Tsubaki Titan chain is the latest innovation from Tsubaki's research & development with the goal to increase wear life in harsh conditions that cause dust contamination and abrasion.
Our Tsubaki Titan chain combines the best features of our general purpose GT4 Winner chain with new and unique specifications, delivering the ultimate in wear performance.
Chain Features
Special Coated Pins
Special coated pins provide an extra hard and low friction surface, thus increasing wear life. As a result, maintenance cost, downtime and the Total Cost of Ownership are reduced to a minimum.
Seamless Bushes with Lube Grooves
Tsubaki LG (Lube Groove) seamless bushes are precision components and perfectly cylindrical. The special Lube Grooves hold oil at the point of contact, where the chain needs it most. This limits the wear between pin and bush, significantly improving the wear life as a result.
Corrosion Resistance
Nickel plated outer link plates combined with blackoxide inner link plates provide an extra layer of protection against corrosion.
Ring Coin
Tsubaki's unique Ring Coin Connecting Links ensure that the chain can be specified up to its full capacity.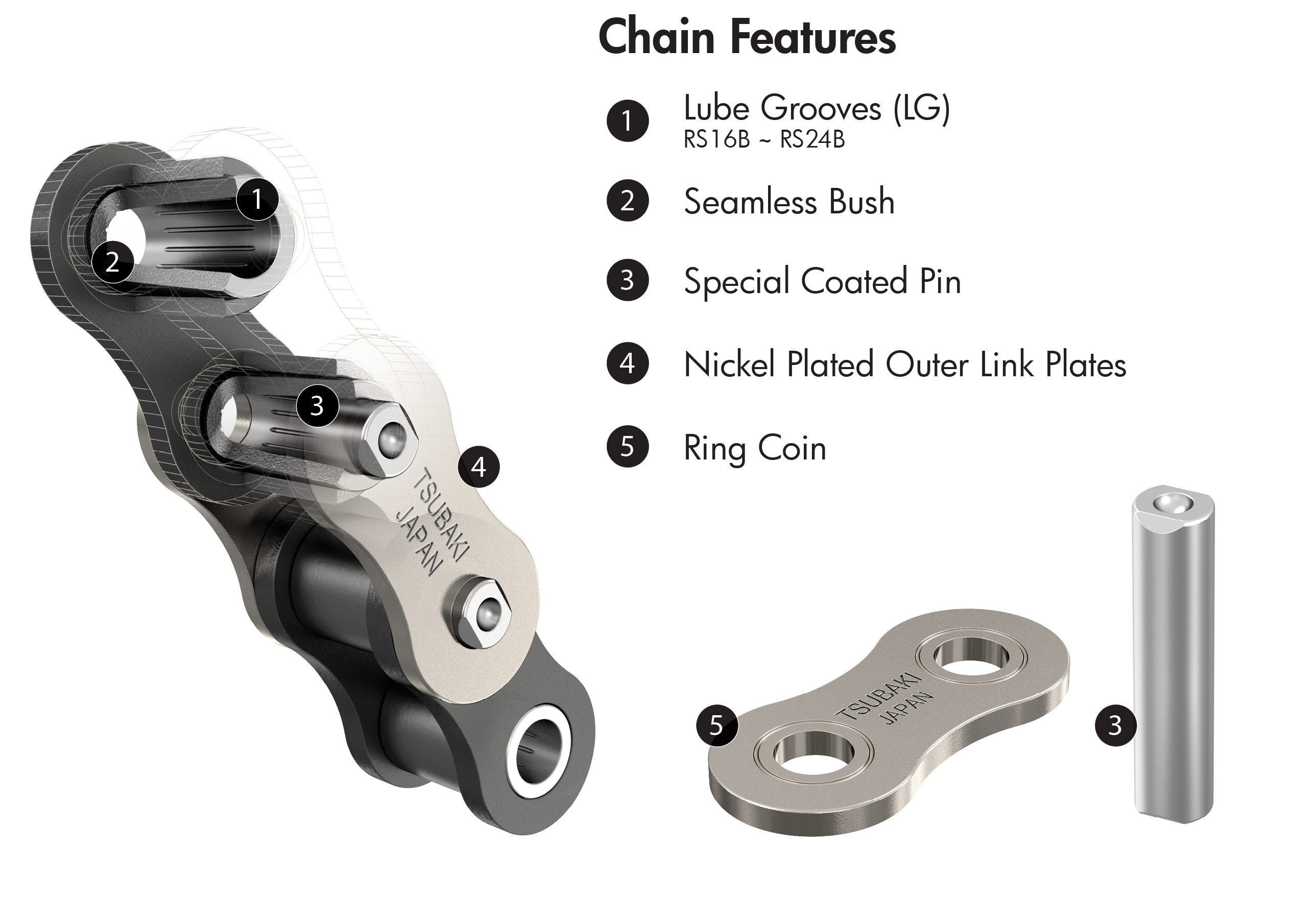 Single Strand Details